BERKSHIRE COUNTY — We have compiled a list of ice-fishing derbies and summer fishing tournaments in the Berkshires for family members of all ages. (Ice-fishing schedule of events is currently being updated for 2023)
Saturday, Jan. 28
Lanesborough Volunteer Fireman's Association, prizes, raffles, breakfast sandwiches sold in the morning, and hotdogs in the afternoon. 6 a.m.-2 p.m. (registration begins at 5:30 a.m. in the trailer behind Narragansett Park). $15 adults, Kids Under 12 Free. Pontoosuc Lake, Route 7, Pittsfield. HERE.
Sunday, Jan. 29
Cole's Memorial Hard Water Fishing Derby, in memory of Colbert, 7 a.m.-2 p.m. $10 adults, children under 12 are free. Tickets can be purchased in advance at Dresser Hull or Terrace Hair Studio, or the day of. All proceeds go towards a memorial donation to the boat ramp in Evan's name. Goose Pond, Lee. More information HERE.
Saturday, Feb. 11
Great Barrington Fish and Game, all kids win something, including a spaghetti dinner. 7 a.m.-1 p.m. $15 adults; $5 kids under 15. Mercers Pond, Long Pond Road, Great Barrington. Find more information HERE.
5th Annual Lake Paran Catch and Release Ice Fishing Derby, Lake Paran is hosting its 5th Annual catch and release Ice Fishing derby. Please register online ahead of time, tickets $30. Come to the Pavillion the day of the derby to have your measuring device checked and pick up your registration number. Cash prizes paid for 1st-3rd in both the pike and perch categories. If you register before Jan 29th, you will receive a free event t-shirt. Lake Paran, North Bennington, VT. Register HERE
Sunday, Feb. 12
Cheshire Fire Department Ice Fishing Derby, to benefit the Cheshire Volunteer Fire Dept., awards for Top 3 and children's prizes, raffles and 50/50. 7 a.m.-4 p.m. (registration 6 a.m.-noon). $15, Youth 12 and under free. Cheshire Reservoir, Route 8, Cheshire. More information HERE.
Sunday, Feb. 19
Learn to Ice Fish and Fishing Derby, Learn to ice fish and have some fun! Meet up at Farnham's Causeway on Hoosac Lakes (get directions), drop in any time between sunrise to 4 p.m. Gear and bait will be provided. This event is co-sponsored by the Cheshire Rod and Gun Club and the Adams Outdoorsman for Youth. This is a fishing derby with prizes and a learn to fish event. This event is open to the public, no registration required. Cheshire. More info here.

NOT CONFIRMED
Onota Fishing Club Derby, featuring prizes, trophies, raffles and more! Hamburgers and hotdogs, hot chocolate and other beverages will be available. $15 adults; Kids Under 12 Free with a paid adult; $5 juniors (under the age of the fishing license). 6 a.m.-1 p.m. Controy Pavillion, Onota Lake, Lakeway Drive, Pittsfield. (413) 499-3432. HERE.
Ashfield Rod & Gun Club Ice Fishing Derby, Registration will take place at the Ashfield Lake House Beach. You can park at either the Ashfield Lake House or the Town Beach. Please bring your own equipment. Some holes in the ice will be drilled. A warming fire and refreshments will be provided. 8 a.m.-12 p.m. Awards will take place at 12:00 noon. Ashfield Lake, Buckland Road (just off Route 112). Find more information HERE.
Virtual Learn to Ice Fish Clinic, Get ready to enjoy ice fishing this winter with a virtual ice fishing class! Held on Zoom, 6–7 p.m., you will learn what safe ice is and how to test for it, how to properly dress for the experience, as well as all the necessary gear and tips to get you started. Click here to register for the event.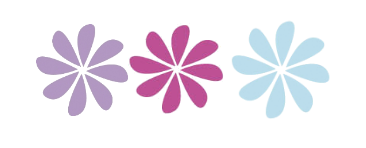 Don't forget to tell businesses and event hosts that you heard about them from Macaroni Kid! Your readership and support help us continue to bring you our free newsletter and website each week.
Want to make sure you don't miss a family- or kid-friendly event, giveaway, parenting resource & more again? Sign up to receive our weekly e-newsletter delivered to your inbox each week by clicking HERE.