Do you have a junior archeologist? An aspiring filmmaker? A chef? The Berkshire Museum is excited to offer summer camps for children in Pre-K to Grade 8 for all areas of interest! This summer, camps run from June 27 to August 26. Each program is a 5-day experience catered to a specific age group. Campers will be led through their program by our expert educators and be immersed in the world of their choosing. Berkshire Museum camps offer kids the chance to make connections between art, science, and history in the Museum's new classrooms and throughout our galleries via unique learning experiences with our 40,000-object collection. Campers develop skills, create art, conduct experiments, and make new friends, all while having a ton of fun!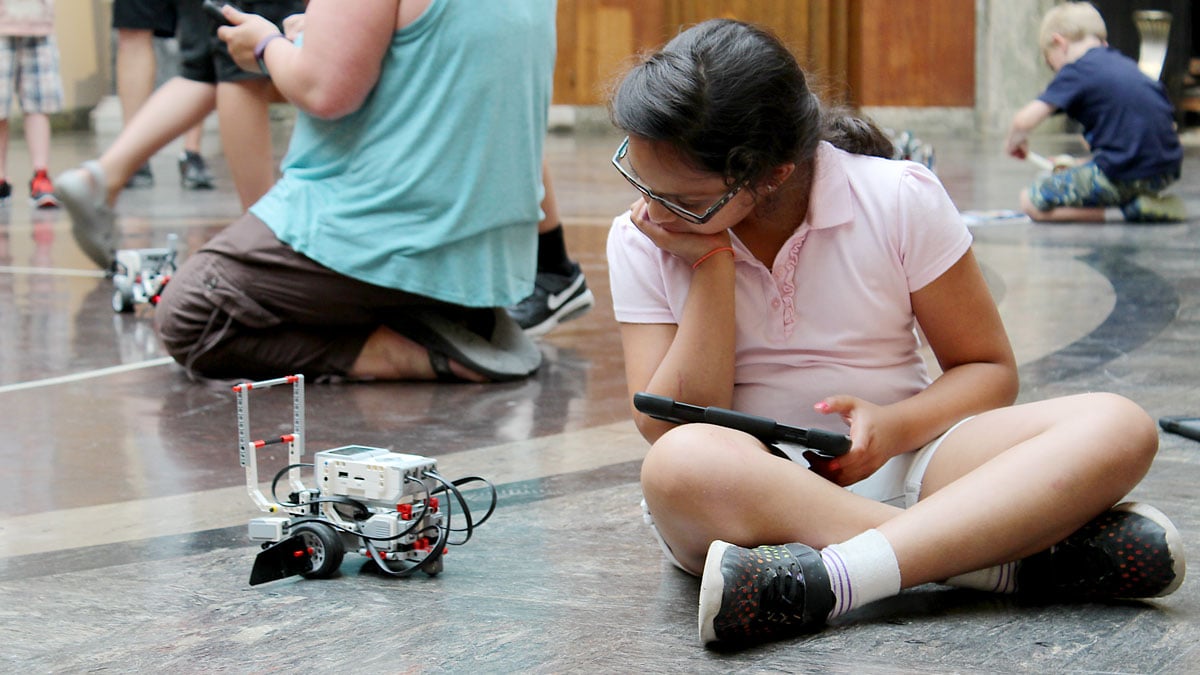 Explore a single theme in-depth in one or several of our popular week-long summer day camp experiences. Each program runs on a morning, afternoon, or full-day schedule. Sign up for any two half-day camps in the same week and we'll provide a supervised lunch break (campers bring their own bag lunch).
Maybe your Pre-K or Kindergartener would enjoy our Icky, Messy, & Gooey class, where campers will explore kid-safe chemistry and get messy!
Campers in Grades 1 and 2 can explore the world around them in Pond Camp, Junior Archaeologists, Animal Adventures, and tons more!
Kids in Grades 3 through 6 can get their creativity flowing with Animation Camp, Robot Olympics, and Time Traveling Historians (to name a few!).
Or maybe your 6th to 8th Grader can learn what it takes to create an exhibit and work hands-on with our Collections Department in Junior Curator camp.
Want to learn more? Check out our website for a full list of camps!
Space is limited, and our camps fill up quickly! You can find detailed information about all our camp offerings and register online at berkshiremuseum.org/programs/camp. You can also email us at erome@berkshiremuseum.org or call 413.443.7171 ext. 360.
Don't let the price of registration stop you from having fun! Call 413.443.7171 ext. 332 for information on camp scholarships. Camperships are made available through the support of the Katharine L.W. and Winthrop M. Crane, 3D Charitable Foundation.
We're working to provide a safe, in-person learning experience for all our campers. Campers will not be required to wear masks nor provide proof of vaccination. However, Museum staff will continue to wear face coverings and encourage the use of face coverings who are unvaccinated or at increased risk for severe disease. Our full policy, for visitors and as it relates to summer camps, is available on our website-- https://berkshiremuseum.org/programs/camp/#COVIDPolicies.
Berkshire Museum, 39 South Street (Route 7), Pittsfield.