It's farmers market and pick-your-own time in the Berkshires!
We love supporting our local farmers and buying locally-grown produce and goods. Plus, it's fun for the whole family to visit a pick-your-own (PYO) farm or a farmers market.
Here are four things to note before heading out to farmers markets or PYO farms in the Berkshires:
Pick-your-own farms can sometimes change hours on short notice dependent on weather, produce availability, and other factors. It's best to call ahead to make sure pick-your-own is available that day. Prices can also change from day to day.
Bring your own containers or bags to avoid any extra charges!
Bring cash as some farmer market stands and pick-your-own farms don't take credit cards.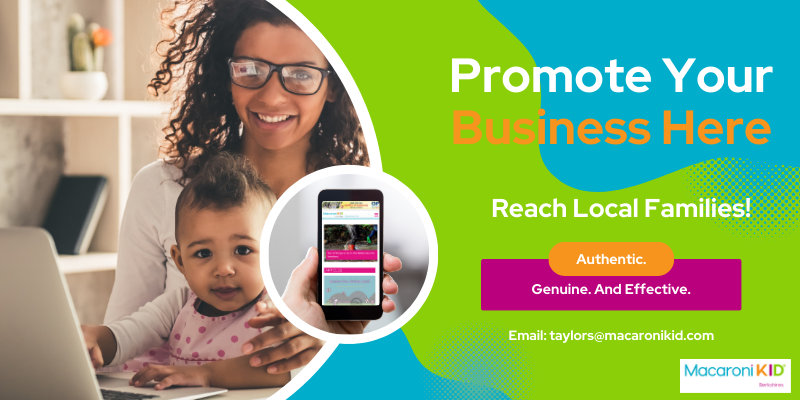 ---
Here are the details on Berkshire farmers markets and pick-your-own farms:
Farmers Markets in North Berkshire County
Cricket Creek Farm, Open Seasonally, 7 days a week: 7 a.m. – 7 p.m.: A self-serve farm store featuring butter, cheese, milk, meat, flour, and baked goods. 1255 Oblong Rd., Williamstown. cricketcreekfarm.com.
Bennington Farmers Market, Open Seasonally: Saturdays until Oct. 30, 10 a.m. to 1 p.m., Accepts debit, online ordering, and curbside pickup available. 100 Veterans Memorial Drive, Bennington, VT. benningtonfarmersmarket.org
North Adams Farmers Market, Saturdays 9 a.m. to 1 p.m., June-May. Municipal parking lot on St. Anthony Dr. between Marshall & Holden St. explorenorthadams.com/item/north-adams-farmers-market.
Williamstown Farmers Market, Saturdays, 9 a.m.–1 p.m., May-October, Parking lot at base of Spring Street. berkshiregrown.org
---
Farmers Markets in Central Berkshire County
Berkshire Area Farmers' Market, Berkshire Mall, Massachusetts 8 & Old State Road, Lanesborough, May 1 - Nov., Saturdays ONLY, 8 a.m. – 2 p.m.: Featuring flowers, plants, baked goods, tastings, local farmers, and more. Please adhere to the state's social distancing and health guidelines. facebook.com.
Hancock Farmers Market, Open Seasonally, Sundays 10 a.m.–2 p.m., June 19-Oct 9th: Roadside farm stand and market featuring local fruit, veggies, baked goods, antiques, gifts, honey, eggs, and more. 3210 Hancock Rd./Rte. 43, Hancock. On Facebook
Downtown Pittsfield Farmers Market,Saturdays 9 a.m. to 1 p.m., May 14-April 8th, The region's 1st teen-run farmers market! The Common, 100 First St. Pittsfield. farmersmarketpittsfield.org
New Lebanon Farmers Market, Sundays 10 a.m. to 2 p.m., April 21st-Oct 30th. Also offering year-round pre-order markets. 516 US-NY State Rte 20, New Lebanon, NY. newlebanonfarmersmarket.com
Forthill Farmstand, Open mid-July through mid-October, Mon-Fri: 11 a.m. – 6 p.m., Sat & Sun: 9 a.m.–6 p.m.: A roadside farm stand featuring seasonal produce. 325 Forthill Ave., Pittsfield. facebook.com.
Holiday Brook Farm, Open Tuesday – Saturday: 9 a.m. – 5 p.m.: A farm store featuring fresh, delicious vegetables and meats (naturally raised animals with no routine antibiotics or hormones), as well as honey, maple syrup, herbs, nursery flowers and firewood. 100 Holiday Cottage Rd., Dalton. holidaybrookfarm.com.
Nobles Farm Stand and Flower Shop, open All day: A roadside farm stand featuring seasonal produce and flowers. 390 East New Lenox Rd., Pittsfield. noblesfarmstandandflowershop.com.
---
Farmers Markets in South Berkshire County
Lee Farmers Market, Saturdays, 10 a.m.-2 p.m., Open May 28-Oct. 8, rain or shine, Town Park at the corner of Main, Housatonic and W. Park Street, Lee, leefarmersmarket.com.
Lenox Farmers Market, Fridays, May 27-Sept 30th, 1-3 p.m. Current regulations only allow service animals. 80 Church Street, Lenox, lenox.org/lenox-farmers-market.
Monterey Farmers Market, Online ordering at gouldfarmmarket.com, Fridays pick-up 4-5 p.m., June-Aug. Roadside Store & Cafe, Monterey.
New Marlborough Farmers Market, Sundays 10 a.m. to 1 p.m., May 15-Oct 9th. Village Green, 134 Hartsville-New Marlboro Road, New Marlborough. On Facebook.
North Plain Farm and Blue Hill Farm, Open Seasonally: A roadside farm featuring 100% organic produce, eggs, milk and meat (beef, chicken, pork,veal). North Plain Rd., Great Barrington. northplainfarm.com.
Otis Farmer's Market, Saturdays, 9 a.m.-1 p.m., May 7-Oct 8: 2000 East Otis Road, East Otis, facebook.com/otisfarmersmarket.
Sheffield Farmers Market, Fridays, 3-6 p.m., May 27–March 11th, Venue for meaningful community, fresh local food and music for over 20 years, Old Parish Church, 125 South Main St. (Route 7), Sheffield, sheffieldfarmersmarket.org.
Taft Farms, Open 7 days a week: 8 a.m.- 6 p.m.: Featuring fruit, vegetables, nursery, flowers, shrubs and baked goods. 119 Park St. North, Great Barrington. facebook.com/pg/taft.farms.
West Stockbridge Farmers Market, Thursdays, 3 to 6 p.m., May 26-Oct 6th, The Foundry Green, West Stockbridge,weststockbridgefarmersmarket.org.
Woven Roots Farm, Open Seasonally: Offering a wide assortment of sustainably grown vegetables and herbs with a focus on season extension and no-till farming practices. 12 McCarty Rd., Tyringham. wovenrootsfarm.com.
---
Pick-Your-Own Farms in the Berkshires
Pick-your-own farms in the Berkshires are fun for both kids and adults! PYO is a great family afternoon outing. Here are some farms that offer PYO:
---
45 Old Cheshire Rd, Lanesborough
PYO strawberries and pumpkins. Fall farmstand, weekends, Mid-sept thru end Oct.
Phone: (413) 770-6595
---
545 N Main St, Lanesborough, MA
A family owned farm. You-pick Flowers. You-Pick Berries. Cafe. Christmas Trees. Pumpkins.
Opens for the season in July.
Phone: (413) 822-0355
---
94 Old Cheshire Road, Lanesborough, MA
PYO Produce, Sweet and tart cherries (early to mid-July); red and black raspberries (early July to early August); red currants (mid-July); blueberries and saskatoons (mid-July to August); shiro plums (mid-August); Italian prune plums (early September); Asian pears (late August through September); apples (mid-August through October).
PYO open Thursday through Monday, 9 a.m. to 4 p.m.; call to see what is available.
Farm stand sells plums, peaches, pears, apricots, nectarines, and blueberries, raw honey, cheese, local maple syrup, apple cider. Farm store is open 9 a.m. to 5 p.m.; closed Tuesdays and Wednesdays.
Phone: 413-448-6009
---
410 Skyline Trail, Chester, MA
PYO Crops and Seasons, Blueberries start first of July; apples start mid-August.
Open daily, 9 a.m.-4 p.m.
Maple syrup, eggs, and hay for sale year-round.
Phone: 413-354-9609
---
Thompson-Finch Farm
750 Wiltsie Bridge Road, Ancram, NY
PYO organic strawberries NOW through 2nd week of July. Blueberries: July through August.
Call 518 329-7578 for hours & availability.
---
The Berry Patch
15589 New York 22, Stephentown, NY
Strawberries in early summer, blueberries and raspberries in mid- to late summer.
---
Blue Heaven Blueberry & Raspberry Farm
246 Skyline Trail, Middlefield
Blueberries and raspberries after July 1.
Call ahead for availability. Open Tues-Sun 9 a.m.-4 p.m.
---
Blueberry Hill Farm
358 East St., Mount Washington, MA
Located 1/2 mile north of Mount Everett Reservation. Organic blueberries. Hours subject to change.
Call 413-528-1479 or check Facebook for current picking conditions.
---
Bug Hill Farm
502 Bug Hill Road, Ashfield, MA
Organic black currants, black raspberries, blueberries, fall high tunnel raspberries, aronia, elderberries.
---
Gaetano's Organic Farm
453 Main Street, Becket, MA
Raspberries. Call for details.
Offering CSA and SNAP benefits.
---
Mountain Pasture Farm
818 Surriner Road, Becket, MA
Certified organically grown wild blueberries, cultivated blueberries. Organic apples possible.
Call 413-623-6455 ahead for availability.
---
Samoscott Orchards
5 Sunset Avenue, Kinderhook, NY
Strawberries, rhubarb and peas NOW, followed by cherries, summer squash, blueberries, cucumbers, black raspberries, kale and peaches.
---
Windy Hill Farm
686 Stockbridge Road, Great Barrington, MA
Pick your own blueberries late June through mid-August.
---
Do you have a favorite spot to take your family for pick-your-own in the Berkshires that you don't see listed here? Let me know at taylors@macaronikid.com and we'll add it to our list!

Don't forget to let businesses and event hosts know that you heard about them from Macaroni Kid! It is because of them that we are able to bring you our free newsletter and website.
Want to make sure you don't miss a family- or kid-friendly event, giveaway, parenting resource & more again? Sign up to receive our weekly e-newsletter delivered to your inbox each week by clicking HERE.